Wave Goodbye to Old Ways, Entrepreneurs & Marketers! Ready to Work Smart, Not Hard?
Have you ever dreamed of a day when your work becomes smart, seamless, almost robotic?
Craved a solution that not only answers all your burning questions but also fires up your productivity? Well, welcome to that day.
Intoducing ChatGPT Training Guide for Small Businesses & Entrepreneurs.
No one likes to toil for hours, drafting and redrafting documents. Struggling to find the perfect tone to resonate with their audience.
Or brainstorming relentlessly to drive their business forward. We get it. And we've got the perfect antidote to your worries.
Drum roll, please…
Presenting… "ChatGPT Expertise: Your A-Z Guide!
This comprehensive eBook is your go-to resource for understanding and leveraging ChatGPT. Every facet, every question, every shadow of doubt you've had about ChatGPT, we've covered it.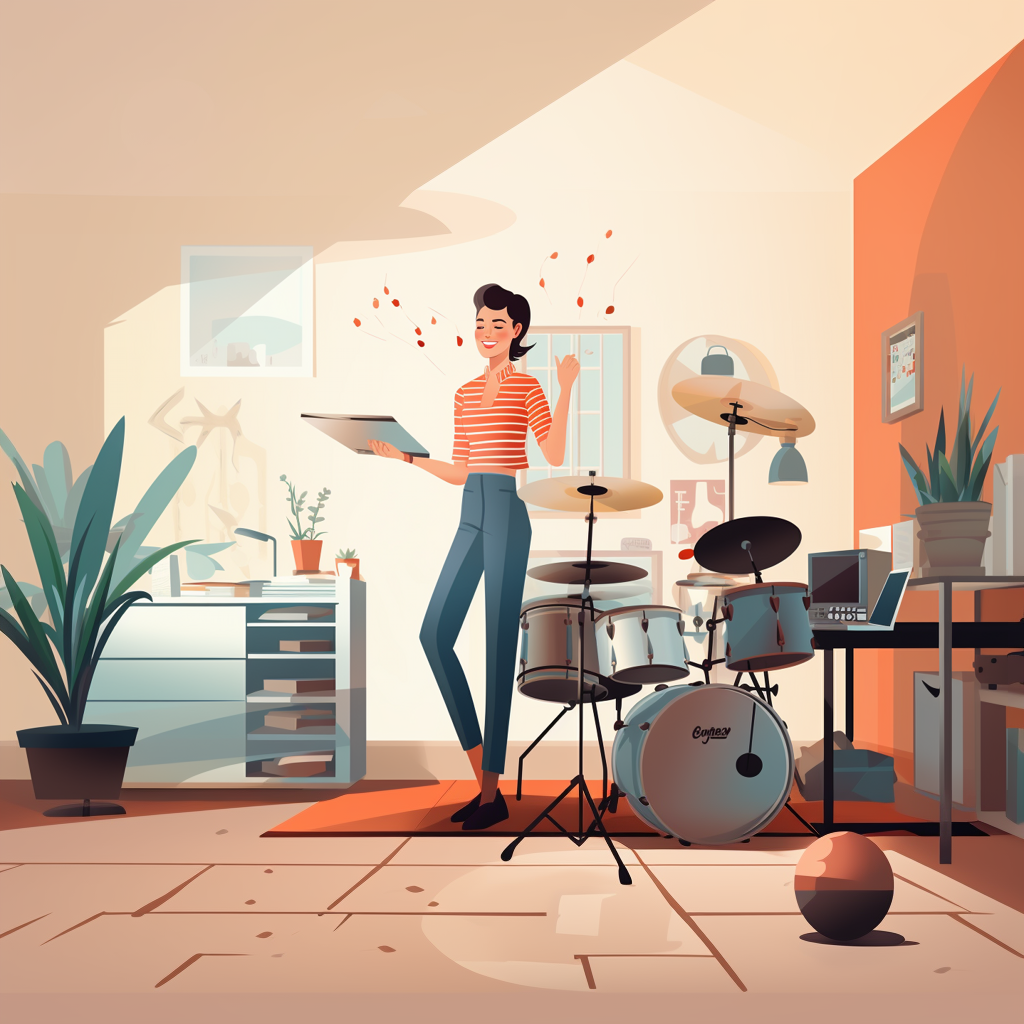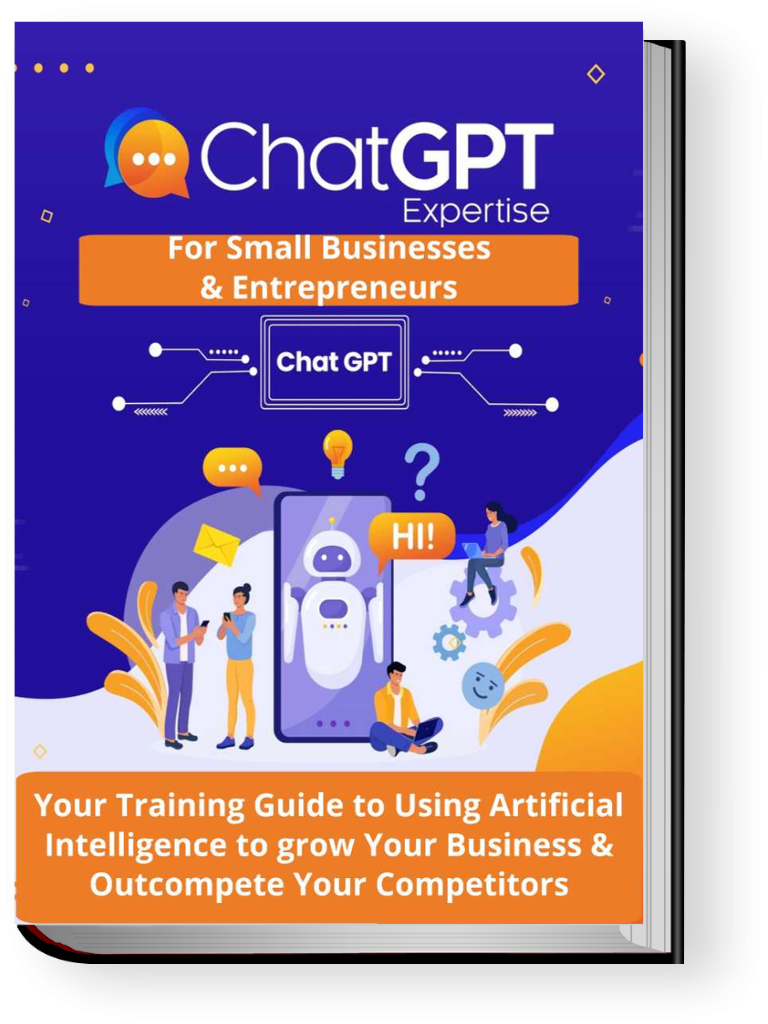 From citing sources accurately to reformatting text at lightning speed, this guide will show you how ChatGPT can revolutionise your workflow.
Imagine creating a brilliant presentation outline and compelling content in a snap — that's the power this eBook puts in your hands.
And we're not stopping there. To make this even more irresistible, we're throwing in three exclusive bonuses:
A Mind Map for visual learners

A Cheat Sheet for quick reference

A Top Resource Report to keep you ahead of the curve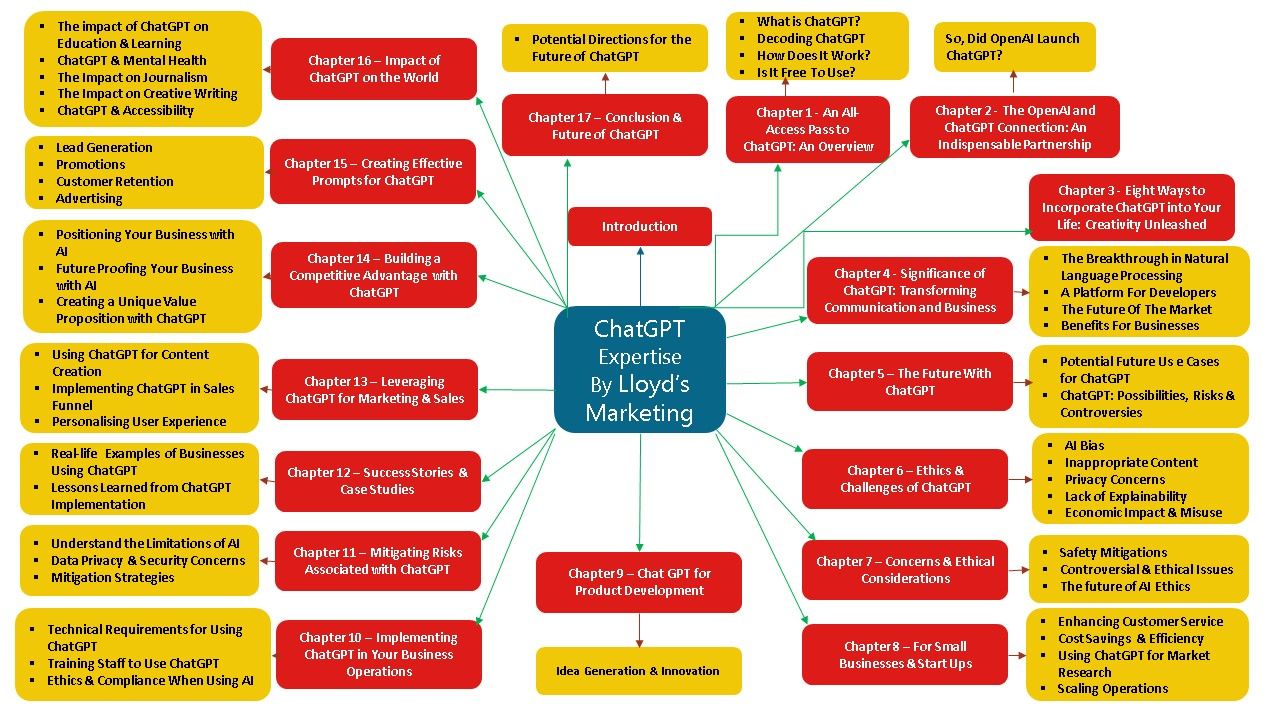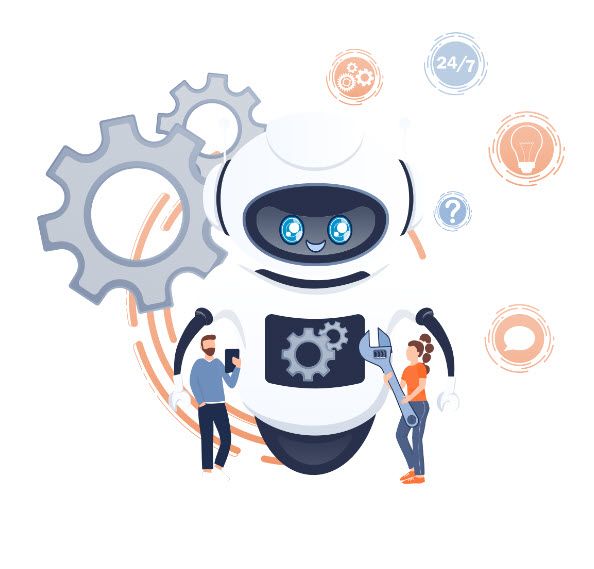 Drowning in Documents? Struggling with the Right Tone? Brainstorming Taking its Toll? It's Time to Breathe Easy.
Are you exhausted from countless hours spent documenting your business operations?
Tired of wrestling with words to strike the perfect tone? Find brainstorming sessions more draining than fruitful?
We hear you, and we're here to tell you there's a better way.
We're thrilled to introduce an extraordinary eBook, written exclusively for you. Crafted with meticulous research and real-world insights, this ChatGPT training guide is more than just a manual — it's your secret weapon to transforming your business operations.
As the tide of artificial intelligence rises, chatbots are making waves that are impossible to ignore. But they're not just creating ripples—they're causing a paradigm shift in how businesses operate.
Embrace the power of chatbots that are not only revolutionising interactions but also inspiring awe and capturing imaginations. Welcome to the future of business. Get ready to be amazed.

Chatbots: You might adore them, or you might resist them.
But one thing's for sure—they're here for the long haul, and they're changing the game.
Modern chatbots are more than just digital assistants; they're nimble-minded, ultra-responsive, and incredibly pragmatic. And guess what?
Their presence is only set to amplify in the years to come. Ready to delve into the reasons why chatbots are the hottest talk in the town of marketing technology?
Prompt Responses: Faster than a racing heartbeat, they deliver real-time responses.
Increased Engagement: Say hello to meaningful interactions and boosted user engagement.
Data Analysis Assistance: Unearth data insights like never before.
Resource Management: Streamline business resources and wave goodbye to chaos.
Lead Nurturing: Nurture your leads with a gentle, consistent touch.
Greater Outreach: Reach more people, make more connections.
Interacting with Website Visitors: Keep your website buzzing with active visitor interactions.*Email Newsletter Substitute: Break free from the traditional newsletter mold. Opt for exciting, interactive updates instead.
Enhanced Brand Communication: Make communicating with your brand a delightful experience.
Notification of Key Events**: Keep your audience in the loop, always.
Prepare to be enthralled by the myriad ways chatbots are transforming the business landscape. Get ready to unlock an engaging, efficient, and effective future for your brand!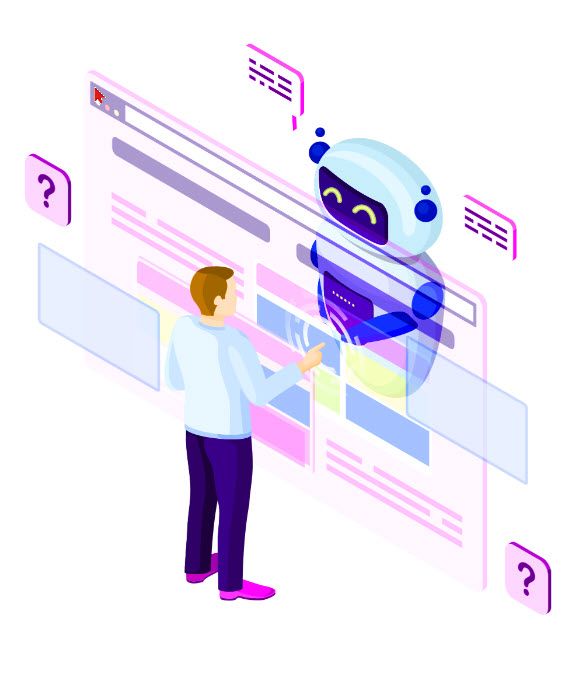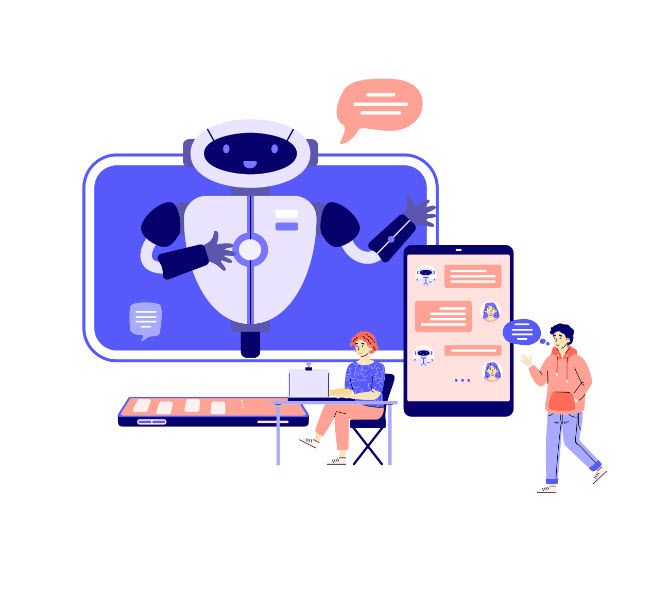 The AI Revolution: Cutting-Edge Innovation Meets Your Business
The latest buzzword in the tech world, Artificial Intelligence, is impossible to ignore.
Amidst the whirlwind of questions and speculations, you, as a business owner, may find yourself pondering—how can ChatGPT amplify my business operations?
If the curiosity is nipping at your heels, stay tuned. We've got some electrifying revelations up our sleeve!
Picture this: a chatbot that swiftly responds to your queries, an intelligent assistant that's always ready to help but without any of the complications.
Sounds dreamy, right? Well, that dream is about to become your reality. This product is designed for forward-thinkers like you, who yearn for smarter, more efficient ways of doing business
Stay with us, and prepare to step into a world where advanced AI and your business needs converge in perfect harmony.

Dive deep into the world of AI with our thorough and intuitive ChatGPT training guide, where we don't just scratch the surface, we dig into the very core! Here's a glimpse of the compelling insights you'll discover: